People who have sex about three times a week are perceived to look four to seven years younger.
Don't wait to feel turned on before you make a move.Most women experience arousal after the fun has already begun.
A woman has a better shot at climaxing during sex if the walls of her vaginal canal are stimulated.A study found that penis length dooesn't help accomplish this-girth does.Make him feel girthier by keeping your legs together during sex.It creates more friction.
The average number of sexual partners for heterosexual men is seven;for heterosexual women,it's four.
About 53 percent of women have used external stimulation.If you haven't tried itstart with a small one that won't overwhelm you.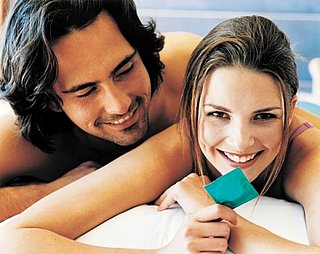 One study done on newlyweds found that couples' negative feelings about theirsex life had more of an impact on their marital satisfaction than concerns about nonsexual issues did.
A UK study found that most men prefer women with some curves to super-skinny waifs.
Try a little spanking during sex,and don't worry about the sting.Oxytocin,one of the sex chemicals released when you're getting it on,reduces pain by about half.
Watch a short porn scene before hopping in bed with your guy.Research found that 58 percent of men and women who regularly use porn felt more comfortable with their sexuality and tending to their partner's sexual needs.
An orgasm can cure your stage fright!A Scottish study found that following sexual release,people had an easier time with public speaking.
Scientists believe that some women have a more active G-spot than others.Trying various positions,like leaning back while you're on top,may help him stimulate it if yours isn't as active.